Anderson & Company provides HOA Management services to homeowners association and Planned Unit Developments exclusively in Santa Cruz County and the Monterey Bay area.  We work with communities to develop a customized scope of work to meet the specific needs of each community.  From Full Service Management to Financial Services Only, Anderson & Company can work with you to address the following:
Dues Assessment and Collection
Vendor Payments
Annual and Reserve Budget Development and Management
Tax and Regulatory Compliance
Asset Management
Onsite Staff Management and Supervision
Vendor Service Optimization and Supervision
Routine Site Inspections
CC & R Rule Violation Management
Meeting Logistics (and taking Minutes)
Delinquency Collection
Board of Directors Reports (Balance Sheet, Income and Expenses, Delinquency, Architectural Review Board Application Status, CC&R Violation Status, Inspection Reports)
Escrow Services
Homeowner Communication
After-hours Emergency Phone response. Answered by live staff 24/7
Association Websites
Gate & Access Control Management
A Note About Changing HOA Management Companies:
Changing HOA Management companies is a big and sometimes emotional decision.  Before taking this step, we encourage you to 1) be sure you know what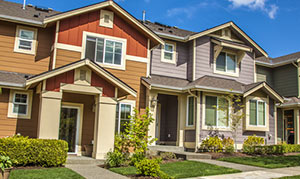 you hope we will do differently for you, 2) have a consensus that a change is in your best interest, and 3) know that we are experienced and skilled in transferring communities to our services.  We know how to make the transition positive and work to ensure it is painless and well-communicated.